The Bexhill Link Road. (BHLR)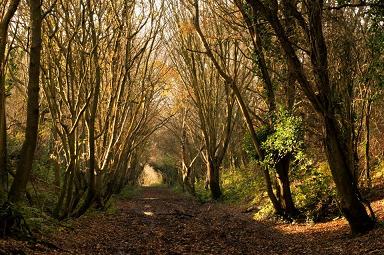 The environmental impact of the BHLR would be hugely negative. The route passes within yards of the edge of the Combe Haven Site of Special Scientific Interest (SSSI), one of the nation's most important wildlife sites and runs near the Marline Valley Woods SSSI. It would also have a negative impact on nationally significant archaeological sites and several listed buildings as well as a huge impact on the wider Combe Haven valley that is noted as "probably the finest medium-sized valley in East Sussex outside the areas of Outstanding Natural Beauty. The valley it self is set within a high quality landscape of historic and wildlife interest containing peaceful and remote countryside." The whole area is also valuable for breeding and wintering birds, and has important populations of dragonflies and butterflies
Finally the noise and visual intrusion of a new road will completely destroy the character of the area. There would also be run off from the road, as well as a risk of flooding in the village of Crowhurst.
Ironically the schemes proposer East Sussex County Council, state in their bid document that: "Within the route corridor there are potential impacts on protected species. There is a high density of badgers, several species of bats have been reported and amphibians are widespread in the locality. There is probably also a large population of dormice."
Also, Rother District Council a supporter of this damaging scheme, states: "the views looking north from Bexhill across the Combe Haven river are quite unspoilt and the landscape character is equal to the best of the High Weald Area of Outstanding Natural Beauty." No it's hard to imagine a more damaging scheme to the environment than this, even though contractors are already on site the building of this road, must, and can be stopped.
If you can help in anyway please contact the lead group: http://combehavendefenders.wordpress.com/
For more images of the wonderful countryside this road will devour click each of the following links: 1, 2, 3, 4.